Top Tips for your Sustainability Marketing Strategy from a Specialist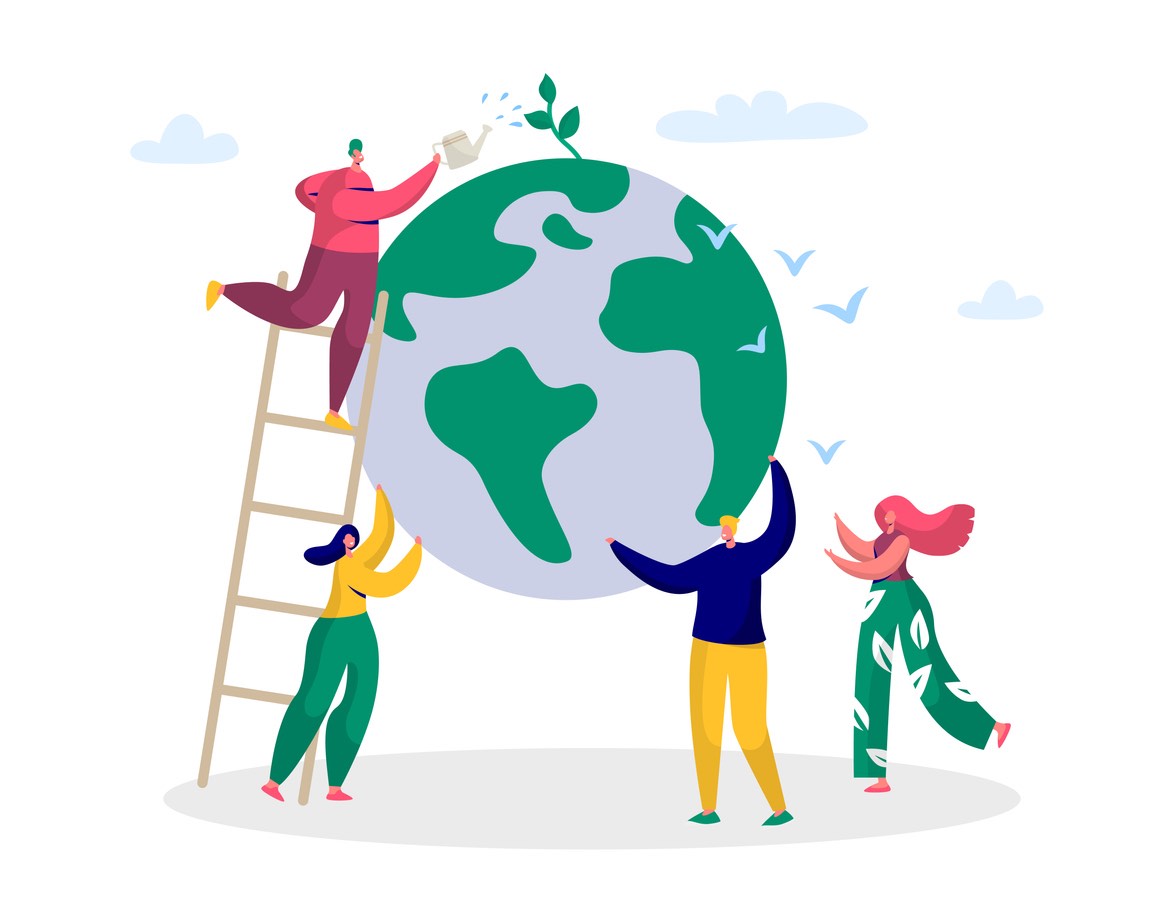 Showcase your commitment to the planet
If you're reading this article, you may already be a GreenTheUK partner or you are seriously considering it. Whichever you are, you are undoubtedly concerned about the state of the natural world in the UK and interested in playing your part in restoring and protecting it.
In this article, I would like to show you how the GreenTheUK wildlife projects you support can be used in your marketing communications to show your commitment to the environment and nature.
GreenTheUK's wildlife projects are helping the natural world
We are all aware that human activity is having a negative impact on the natural world. Climate change is driving more frequent extreme weather events across the globe. In the UK last summer we saw temperatures reach levels we have never experienced before and the autumn and winter have featured heavy rainfall and flooding in many parts of the country.
It's not just people who are being affected by the climate crisis. Nature and wildlife are feeling the impacts too. Here are some stats and facts which will interest you.
Forests
Trees play so many important roles. They
absorb carbon
provide a habitat for wildlife
encourage biodiversity
create potential livelihoods for local people
improve mental and physical health
In the UK, we need to plant 90-120 million trees per year to reach climate targets by 2050 (Committee on Climate Change, 2020) and start to recreate a sustainable timber industry.
Find out about GreenTheUK forestry projects.
Meadows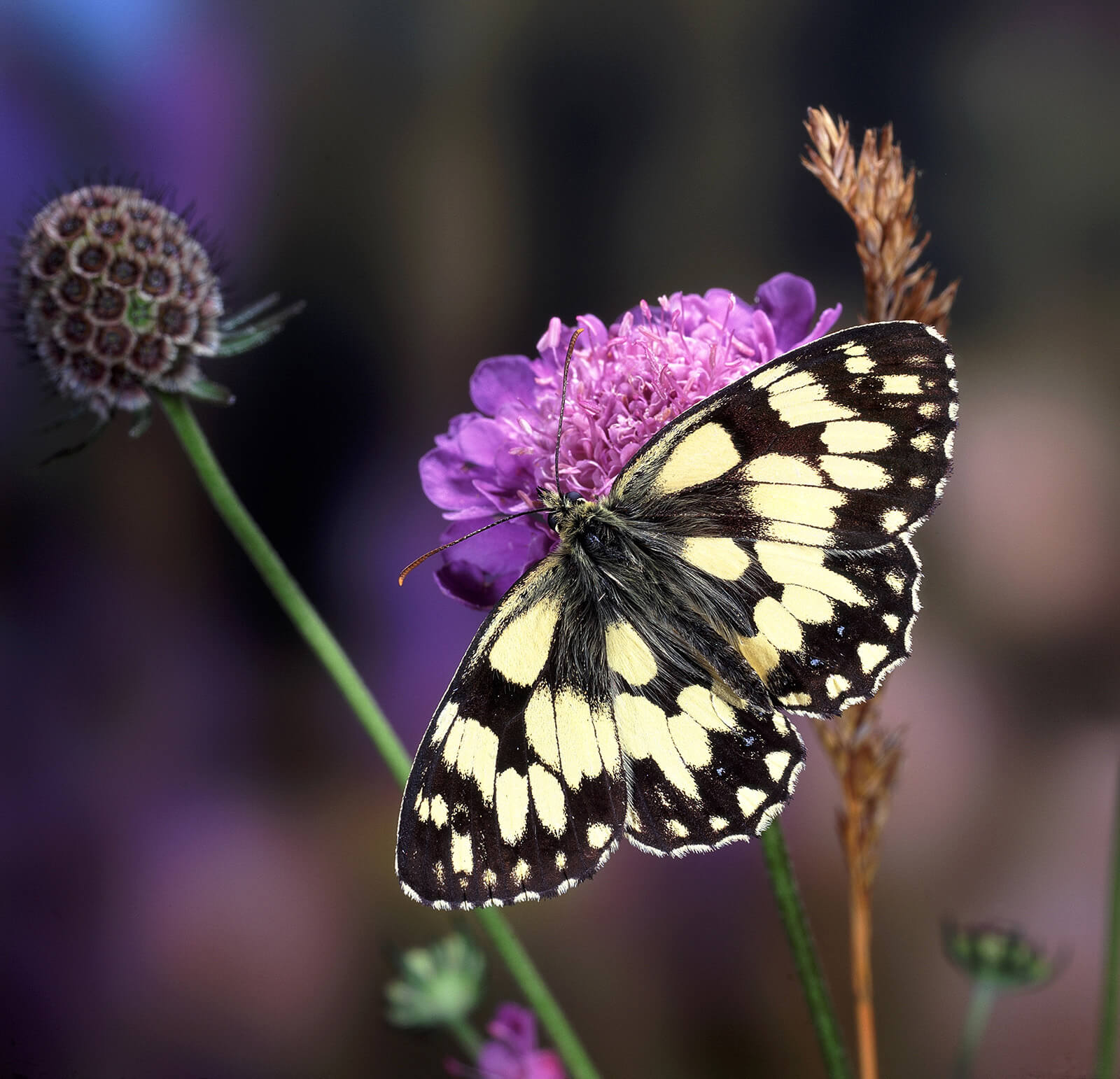 You might be surprised what a crucial role wildflower meadows play. Here's what they do.
store CO2
can be home to 150 different species of flower and grass
support a myriad of insects, small animals and priority species
make it easier for insect pollinators to move around and provide their essential 'ecosystem service' to the farming sector
97% of flower-rich British meadows have disappeared in the last 100 years threatening wildlife and adding to our carbon footprint.
Find out more about GreenTheUK meadow projects.
Wetlands
Wetlands are where the land and water meet and they are an important and often overlooked resource. They can
provide a vital habitat for 10% of species
create a natural buffer to prevent flooding
store carbon deep in peat
provide plants for many traditional medicines
clean our drinking water and produce food
Nearly two thirds of our freshwater and wetland species are now declining.
Find out more about GreenTheUK wetland projects.
Coasts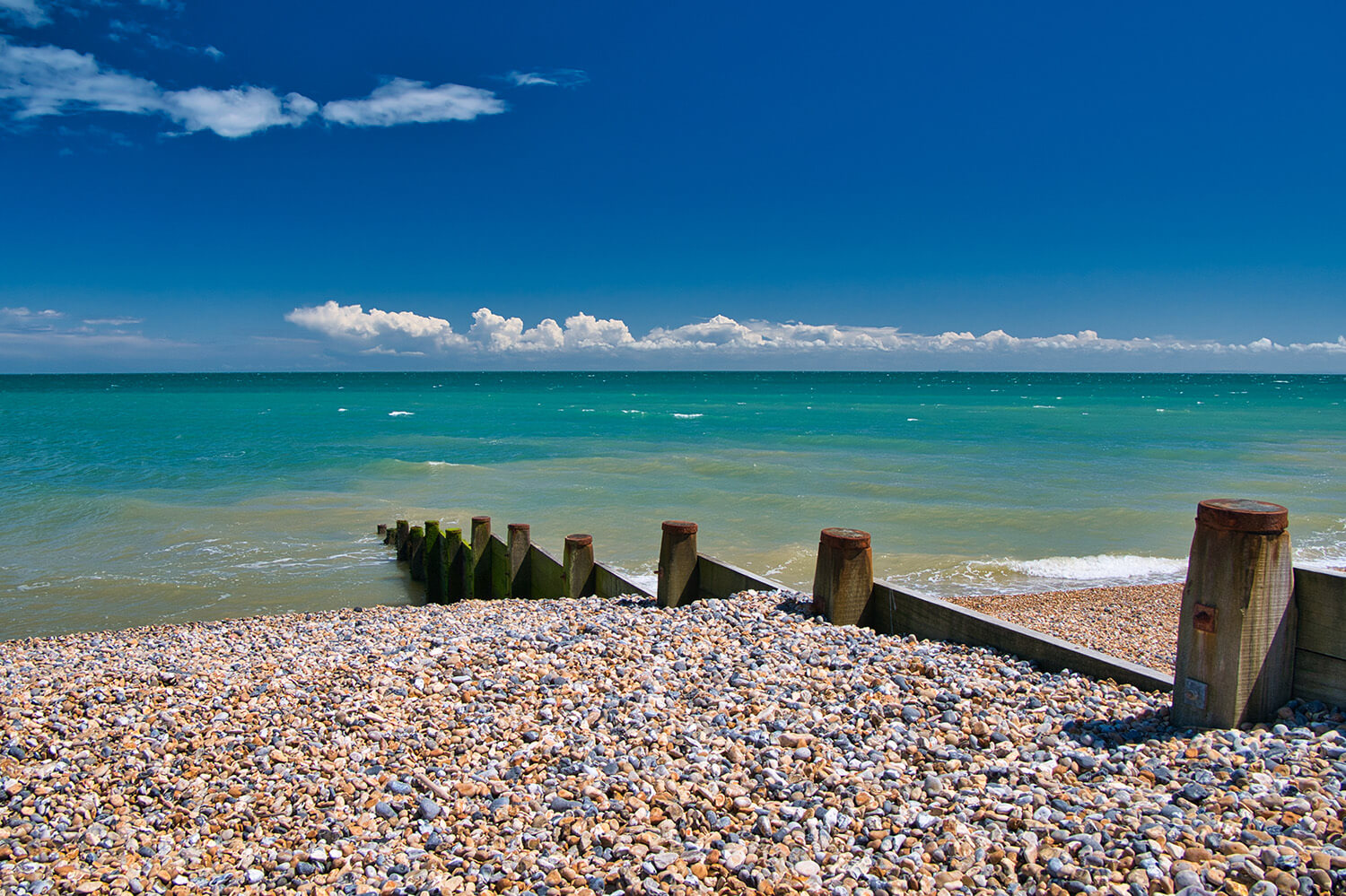 There are 18,000 km of coastline around the UK as one of the longest national coastlines in Europe. And it offers us so much.
a home for thousands of marine species
coastline protection from erosion
fish for us to eat
renewable energy
seagrass and salt marshes which can absorb carbon much faster than tropical rainforests
oyster reefs which can improve water quality, sequester carbon and boost underwater biodiversity
Find out more about GreenTheUK coastal projects.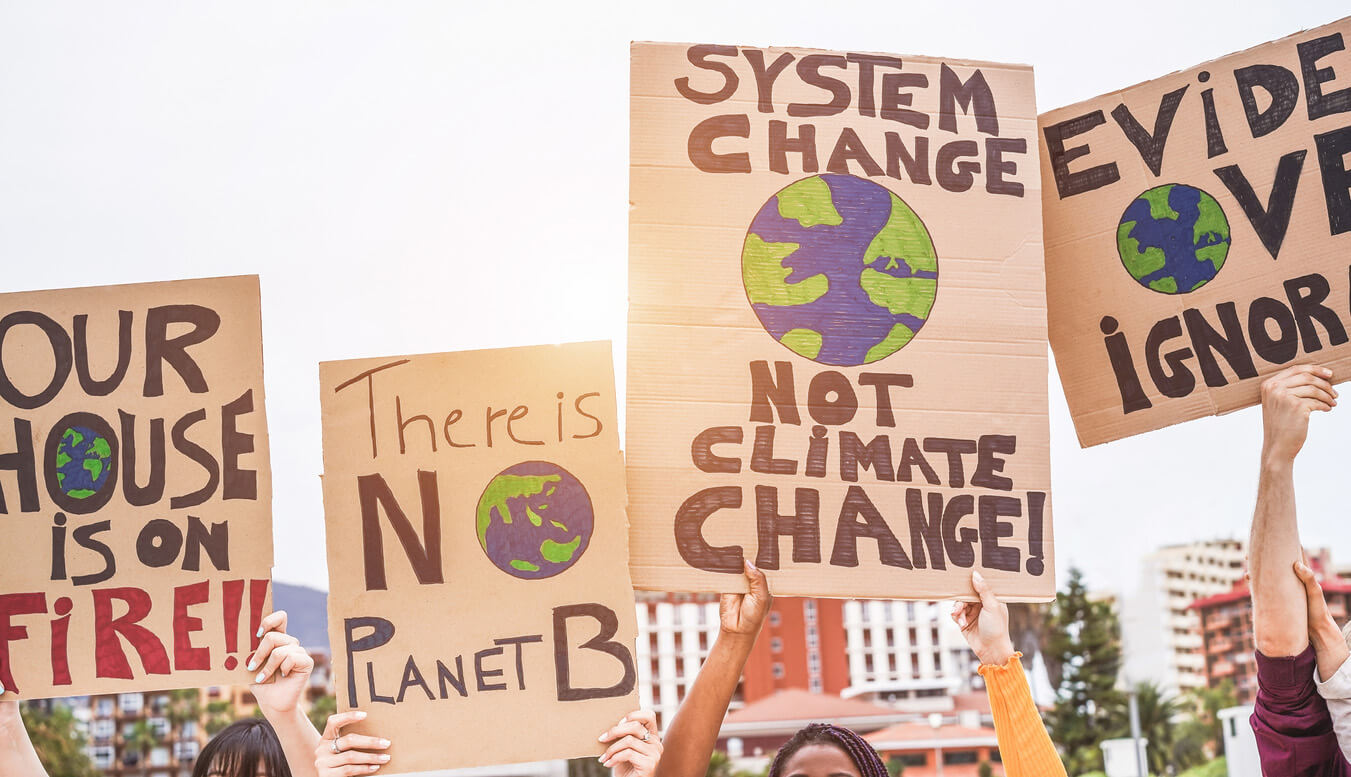 It's important to tell the world the part you're playing to regenerate nature
In my work as a sustainability marketing specialist, I discover so many inspirational ways that UK businesses are taking action to support a sustainable future for our planet. However, I am also often disappointed when I look at a company's website or their social media and find no evidence of the great work they're doing. Or I have to dig really hard – like following various website links until I find a blog or a vague statement. This is such a missed opportunity from so many angles.
The world has finally recognised the importance of biodiversity and a historic agreement was made at Cop15 (the 2022 Unite Nations Biodiversity Conference led by China and Canada) to restore 30% of the world's degraded terrestrial, inland water, coastal and marine ecosystems by 2030 ('30 by 30'). Partnering with GreenTheUK enables your company to be part of this monumental effort.
Another important reason to share your GreenTheUK partnership is to inspire others to start on their sustainability journey. In many sectors I see wonderful examples of collaboration when competitors come together to discuss and share their own experiences in order to transform and empower their industry. If we are going to save our precious planet for future generations, we need every business to play its part so that sustainable practices become the norm rather than the exception.
Just as much as those more altruistic reasons, sustainability makes business sense too.
people relate to the natural world and want it to be protected
nature is a very emotive and visual way to connect with your audiences
employees want to work for purpose driven businesses
investors are looking at ESG (environment, social, governance) when they make their decisions
sustainable suppliers want to partner with new clients to create solutions together
So please do make sure that your wildlife partnership project with GreenTheUK is something you shout about wherever you can!
How to include your commitment in your marketing strategy without greenwashing
As increasing numbers of businesses engage in sustainability, we are starting to hear more about greenwashing. This could be one factor that it is holding companies back from broadcasting their own sustainable initiatives. However, there are some simple ways to make the most of the good you are doing without the fear of greenwashing. Here are a few tips.
Define your purpose and how it fits your brand personality
Every business is different and has what I call its own brand personality. If you are already supporting a GreenTheUK wildlife project, it's likely that you've chosen one which has an obvious connection with your business. Here are some good examples of that.
Leaders Romans Group, a residential house sales and lettings company, has planted 9,550 climate resilient trees in their commitment to enrich the communities they serve
Coolstays offer unusual holiday accommodation and has chosen to support 4 different projects in order to have a direct local impact
Allotment Drinks is a range of sparkling drinks 'flavoured by the British Garden'. So it made perfect sense for them to be involved in restoring wildflower meadows.
GoCardless are a payment provider and they've set up a challenge for their employees called 'Race to Nature' which is for the health and wellbeing of their staff but also to support environmental and community projects. This has enabled them to support 5 kelp forests with GreenTheUK
If you're still deciding whether to partner with GreenTheUK, I would recommend that you consider this aspect when making your decision. Many businesses fall foul of greenwashing when they choose a sustainable initiative which bears no relation to their business.
If you want to read more about greenwashing and how to avoid it, read my blog.
Use stats about your wildlife project supplied by GreenTheUK
When you partner with GreenTheUK they will provide you with personalised stats and information about the wildlife you are supporting. For example, if you are planting trees or wildflowers, you will be given information about exactly what species and how many you have planted. If you are a kelp supporter, you will receive underwater video footage so you can monitor the progress you are facilitating. You can see how this works on the Case Studies website page.
The best way to avoid greenwashing is through transparency and traceability. When you communicate about the wildlife projects you are supporting, you can use the stats and data provided by GreenTheUK to back up your claims – so make sure that information is easily findable on your website for example if you are sharing on social media. Most companies who've been fined for greenwashing have not supplied sufficient evidence to substantiate their claims.
Embed sustainability in your marketing communications
To really get the most out of your sustainable initiatives you should include sustainability as an integral part of your marketing strategy. It should not just seem like an add-on. You do not want to be accused of getting involved in sustainability to be seen to be doing something. This is why it makes sense to review your existing marketing strategy and see how sustainability fits in. Look at all your audiences – customers, staff, suppliers, investors, industry associations and your peers.
Develop messaging for each of them linked to their specific interests in your sustainable initiatives. All of these audiences are expecting to be able to find out easily about your sustainability strategy, particularly from your website. So if you don't at least have a page on your website, create one as a priority. Don't hide the amazing support you are giving to wildlife projects in the UK via GreenTheUK as well as any other sustainability initiatives you've adopted.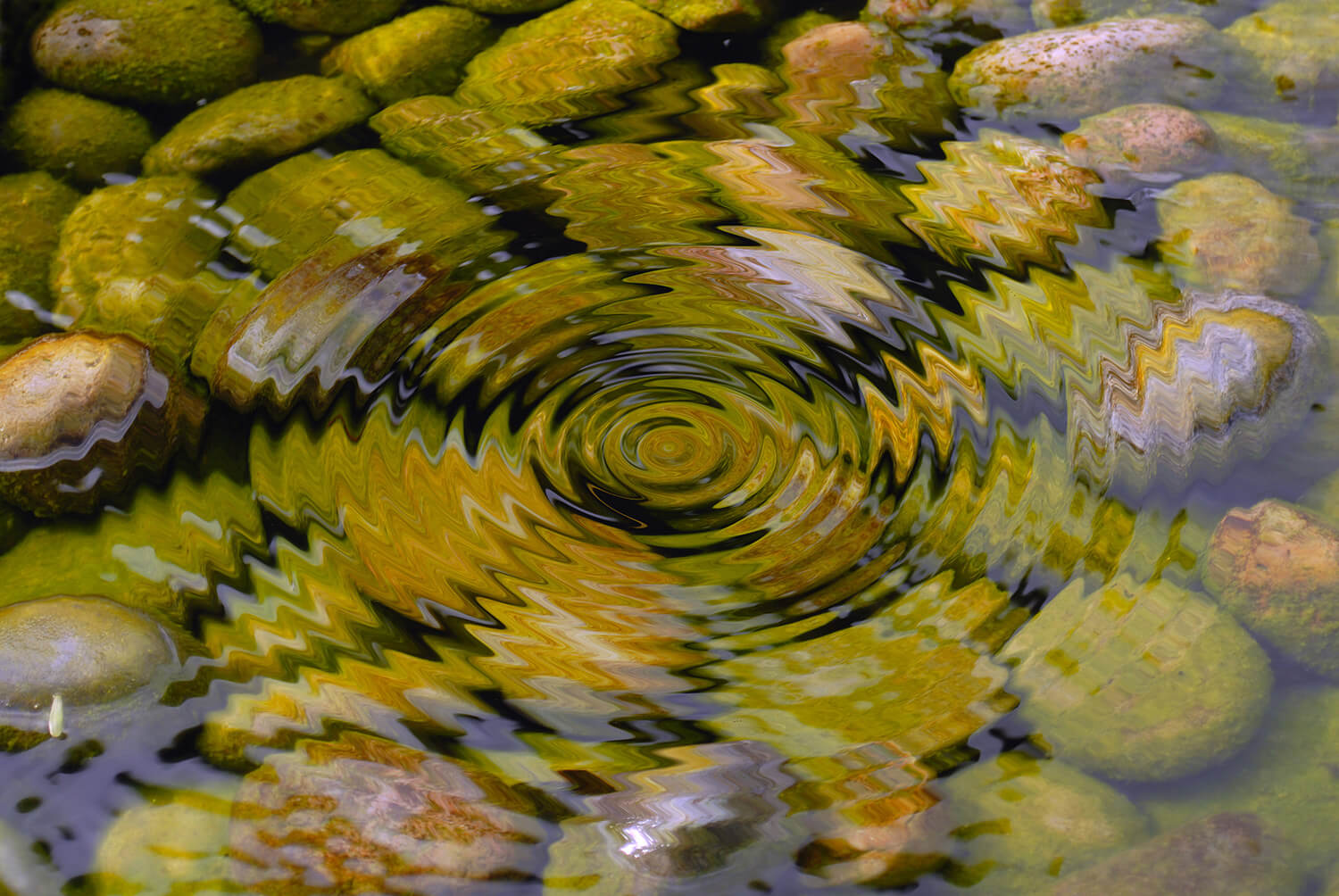 A special offer for GreenTheUK clients
A free Sustainability Audit to review your current sustainability marketing plan. This will be offered by our partner, Nikki Mattei, who is a sustainability marketing specialist and empowers businesses to find their brand purpose and communicate it authentically. She offers sustainability marketing strategy, content creation and copywriting Find out more the Audit here.
Not chosen your GreenTheUK wildlife project yet?
Take a look here and show your commitment to the natural world.